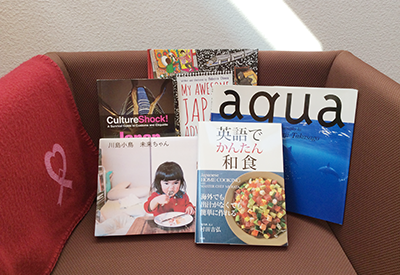 March 18th, 2018
In Japan, most of the waiting areas at the medical facilities have newspapers, weekly journals about health, the economy and gossip magazines.
At our clinic, we have books and magazines that the clinic director and I have collected for female patients.
They are written in Japanese or English and cover topics such as recipes, handicrafts, pets, nature, travel and culture, etc.
We have nice photography books as well.