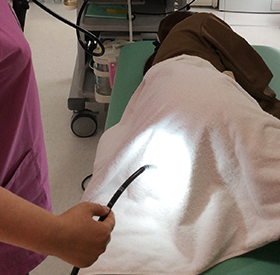 June 14th, 2015
Colorectal (large intestine) cancer is one of the major cause of cancer death.
It is important to have the examinations to find a colorectal cancer at an early stage to keep your quality of life.
There are 2 common examinations for colorectal cancer; fecal occult blood tests and colonoscopies.