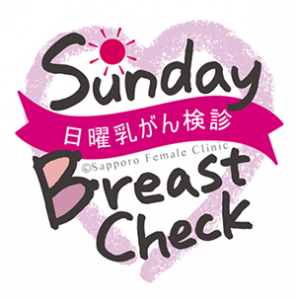 A little bit late for this but…. a happy new year!!
We hope 2018 will be a great year for you.
Well,I would like to announce that we are going to implement "Sunday Breast Check"
in this year also.
Please kindly find the details as follow.
[DATE]
February 04
May 13 (Mother's day)
July 22
October 21
[TIME]
9:00-12:00 / 13:30-17:00
[Recommendedcourse]
1)    Full-course
15,000yen incl.; mammography, consultation and ultrasound. (Same-day result)
2)    Duochecks course
     27,000yen; for 2 women (friends, family, etc.), have full-course on
the same day and time frame.
If you have any question or make an appointment, please email to info@sapporo-fc.jp .
I am  going to respond you on weekdays during the consultation hours.
Look forward to hearing from you

Chieko