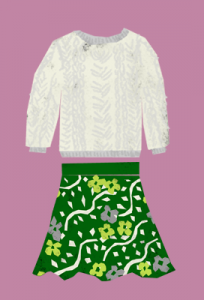 This is one of the freaquent questions.
Therefore, we would like to inform you what kind of clothes you had better to wear on the examination day.
This is only for Sapporo Female clinic, it can be different from other clinics.
<Breast care dept.>
We recommend you to wear clothes which are separated top and bottom such as a shirt and trousers or a skirt.
Please avoid one-piece suit, salopette and KIMONO.
We ask you to change your clothes to examination wear which is not long enough to cover your bottom.
<Proctology dept.>
Even one-piece suit is fine but not recommend to wear salopette or KIMONO.
On your first consultation, doctor examine your anus with proctoscope after history taking, so you had better to wear clothes easy to pull down your underwear.
If you are going to have further examination such as colonoscopy, we ask you to put on our examination wear (tops) and change to disposable underwear (bottom).
In both case, we recommend you to wear simple clothes.
by Chieko